15-110: Principles of Computing (Fall 2021)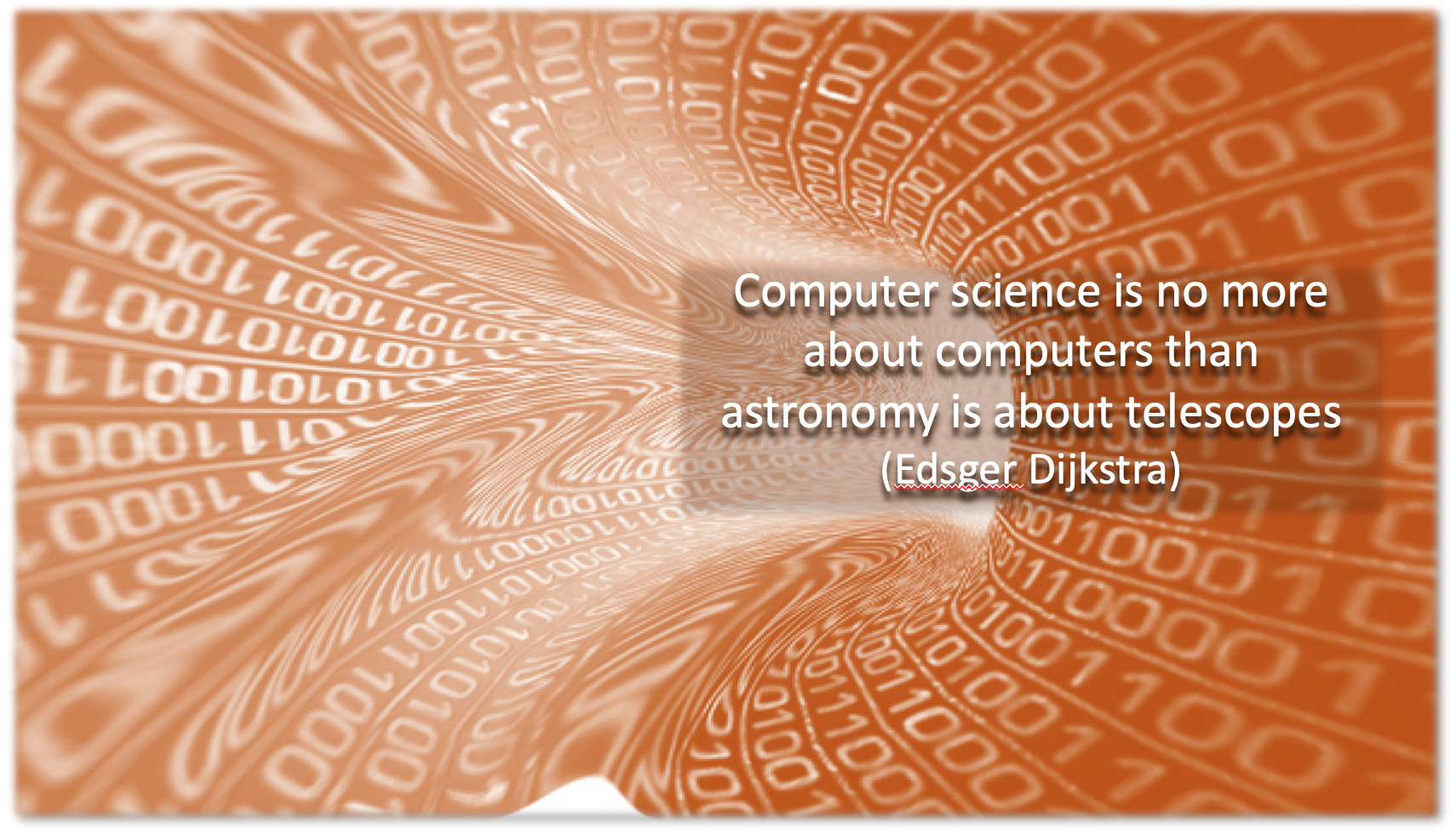 Overview
Computing can be defined as the study of computational processes that manipulate information. A computational process is one that can be automated, and thus executed by a computer. Therefore, one of the main underlying questions is: what can be (efficiently) automated? This course aims at introducing the science (and the art) of computing to students with little or no prior background in this subject.
Given the great amount of topics involved in computing, the course will focus on a subset of its core aspects, providing a brief, yet substantial introduction to many concepts. The goal is to provide an idea of what can be automated, and how to realize when it is useful (or, most often, necessary) to employ computation and computers to accomplish a complex goal.
The course will take the student along the way that starts from a complex, possibly large problem to solve, and then move step by step to its abstraction, to its formalization into an algorithmic recipe, to the encoding of the algorithm using the constructs of the python language, to the run-time execution and error correction of the programming code, to the efficiency analysis of the developed algorithm and code.
Learning goals
Understand what classes of problems computers are good at or are necessary for.
Be able to analyze and abstract a given problem in a way which is amenable to an algorithmic solution.
Design algorithmic solutions.
Judge the effectiveness of an algorithmic solution, and ways to improve it.
Apply fundamental algorithmic solution techniques when relevant.
Code algorithmic solutions in Python.
Debug and test Python code.
The Python constructs introduced throughout the course include, but are not limited to:
Basic datatypes (integer, strings, booleans, floating point numbers)
Arithmetic operations
Conditionals
Iteration/loops
Composite datatypes (lists and dictionaries)
Functions
Input/Output and file processing libraries